Performance, Custom, Marine,
And Antique Engine Rebuilding
Do you have a vehicle that is custom-built or has any applications more than the average daily commuter vehicle? We can provide you with completely customized engines for your special vehicles.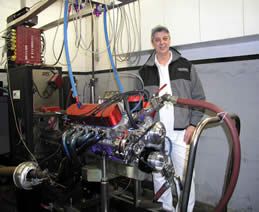 If you have an antique engine that needs reconditioning, we are your go-to resource. We specialize in taking up challenging projects pertaining to antique engine rebuilding/restoration.
We provide a diverse range of marine engines for all marine-based applications. If your boat has any engine rebuilding requirements, reach out to us. Our collection of marine engines ranges from 4.3L V-6 and GM V-8, Ford 302 – 351W – 460, catering for tournament ski-boat, work, and fishing applications. We also provide long blocks, and complete assembly packages are available.